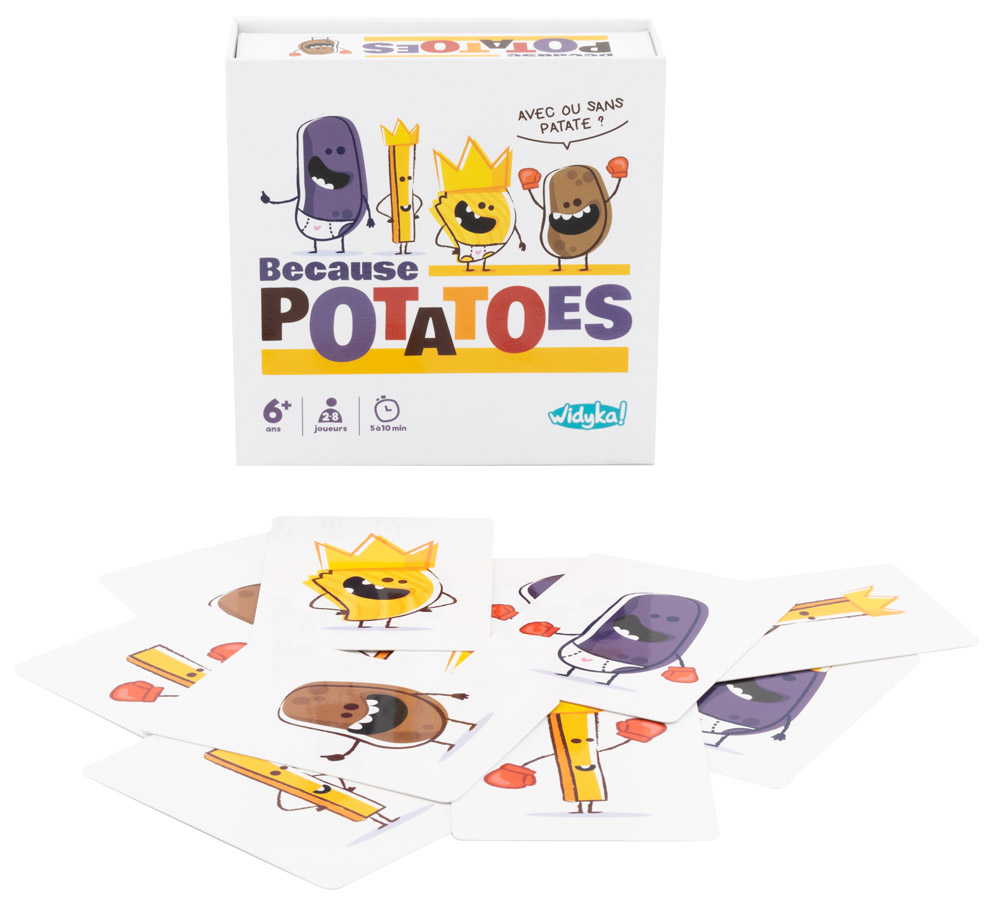 Meet up with SPUD Undies, King TATOR, Rocky POTATO and Potat O'NATUREL in some hilarious adventures! Four types of potato have crazy accessories: crowns, boxing gloves, briefs or... nothing at all!
A FUN PARTY GAME!
Each player has three cards in their hand and one card is turned face up on the table to start the game. In turn, play a card which has one symbol in common with the last card placed on the table. Win the trick by playing a potato who has a common symbol with the preceding one, but nothing in common with the first potato.
Jean-Jacques DERGHAZARIAN
Marie COTTU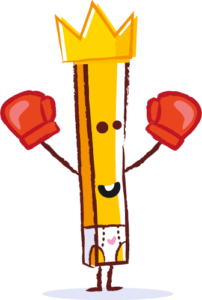 A space edition to discover at Futuroscope Park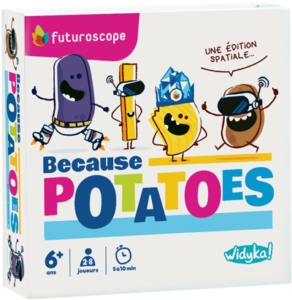 Rules of the game
Have you lost the rules? Don't panic, we have everything covered!
You can view the rules in a downloadable PDF format or watch a demo video!